Content
New Products
New Products
2020-11-13
NJ-76J series is a super heavy duty slides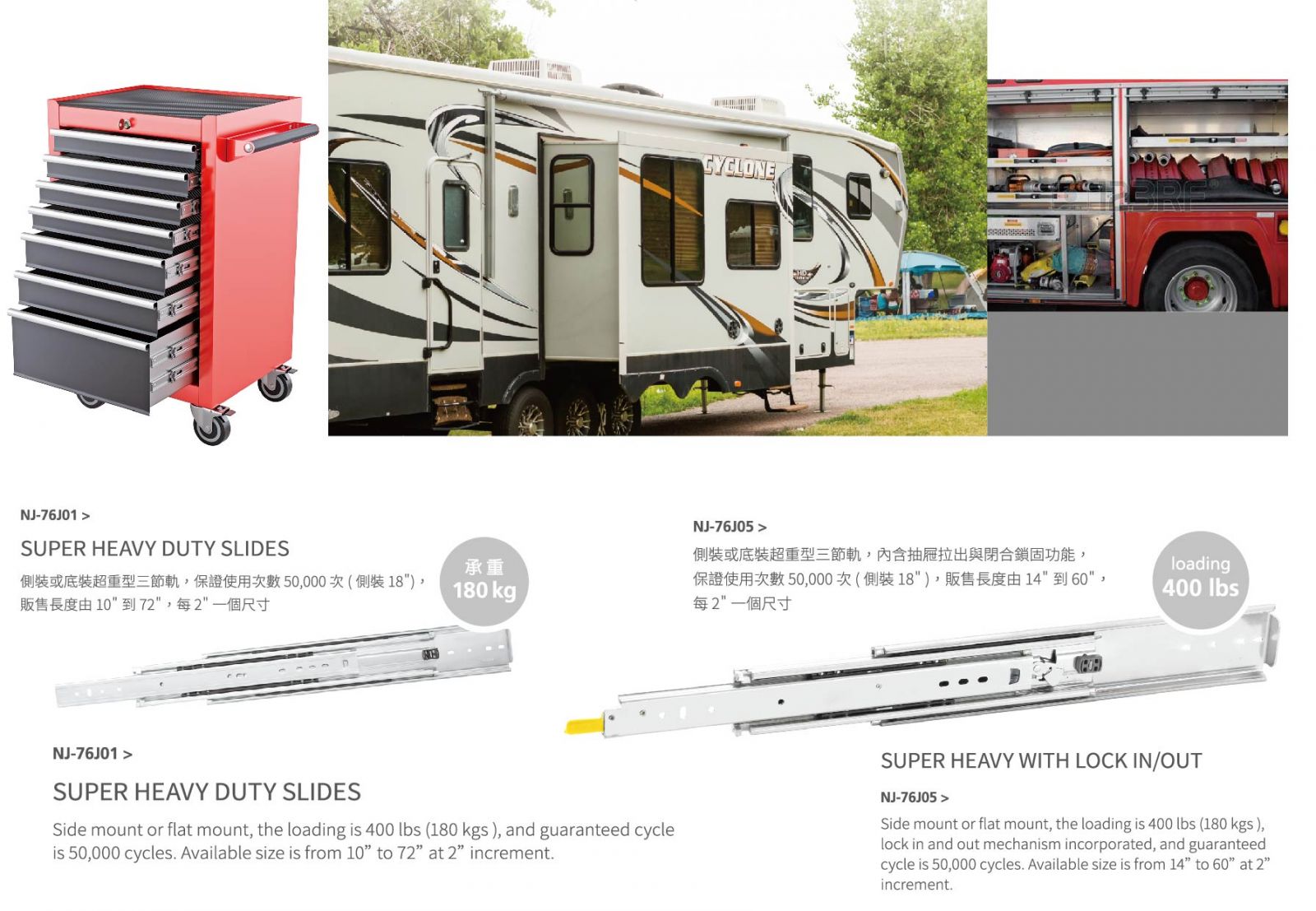 Because of the impact of the Covid-19 epidemic, another wave of camping and vacationing in the wild has been created.
Let REPON recommend REPON NJ-76J series products here.
The NJ-76J series is a super heavy duty slides, which is suitable for applications that need to carry super heavyweight. For example, in the automotive industry, RV, special service vehicles, tool box, and automatic ticket vending machines and ATMs.
REPON can meet the needs of different industrial customers, and the slide rail should be used in various professional fields. If you have special related needs, you are welcome to write or call us.
From product concept, design, development, manufacturing to delivery, let REPON meet the needs of special slide rails in your industry!!
---------------------------------------------------
** 小量採購歡迎使用PChome 平台
www.pcstore.com.tw/repon/
** 相關產品資訊請上官網
www.repon.com.tw
** For small purchases, please go to the amazon platform
www.amazon.com
** About products information, please go to the official website
www.repon.com.tw
---------------------------------------------------
#REPON
#Professional_slide_development_design_and_manufacturing
#Drawer_Slides
#TaiwanExcellenceAward2021
#Side_Mount
#HeavyDutySlides