Content
2017-10-05
Yes, we made it. 8 Taiwan Excellence Awards in 6 Consecutive years
Repon won Taiwan Excellence awards of 2018 with its new product – improved Easy Down and slim drawer R Cube.
The 26
th
Taiwan Excellence Awards finally released the list of 1
st
round award winners out of 1209 products from 578 candidates on Sept 29
th
. The tally of selected products which are considered the example of innovative value based on the aspects of " R&D ", "Design", "Quality " and "Marketing"
are 503 pieces of works from 226 winners. Repon was awarded with 2 new products, which are improved Easy Down and R Cube, slim aluminum drawer frame.
Brief on R Cube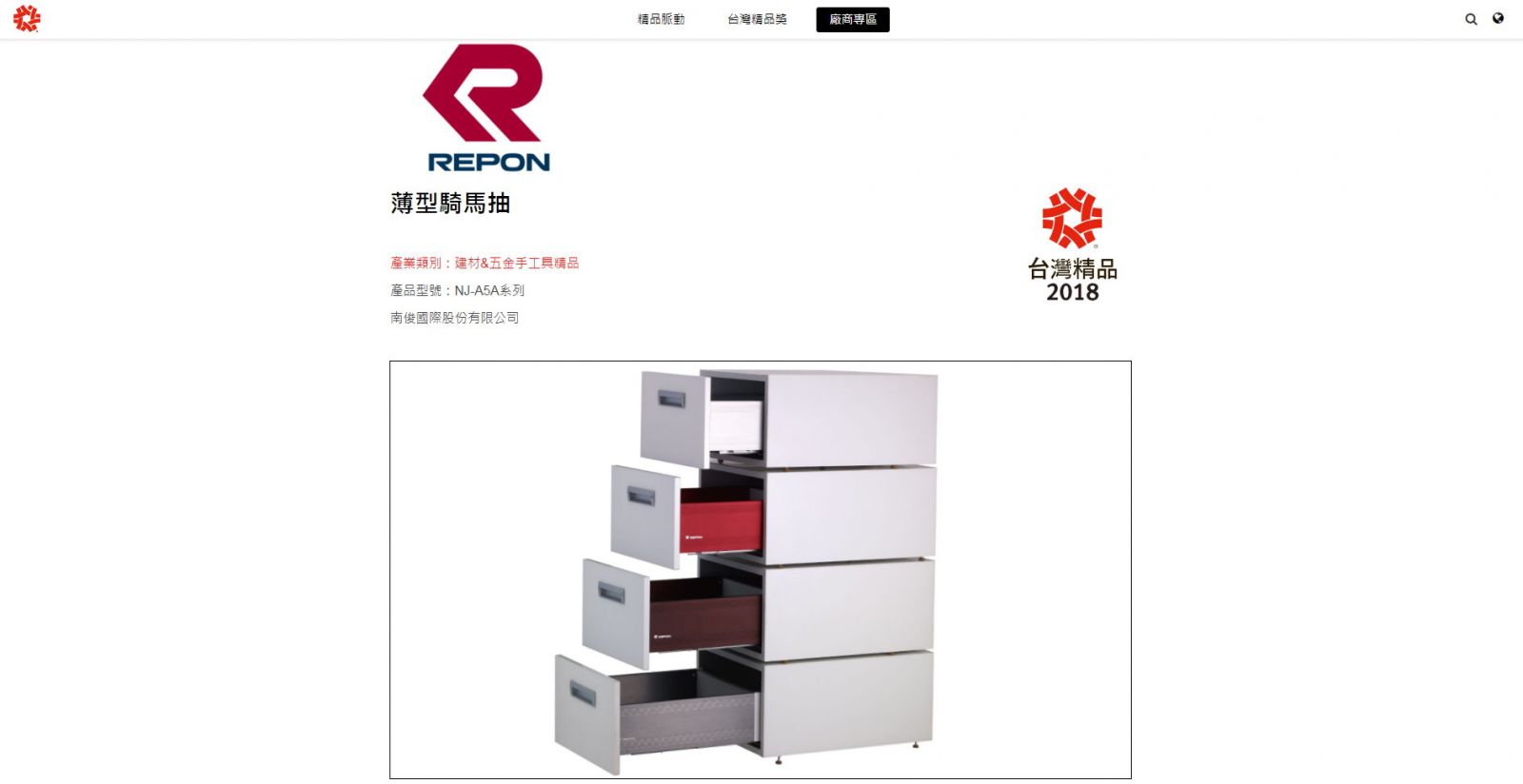 Time to show off.
R Cube is developed to enhance the value of your kitchen, wardrobe or any cabinets in the extremely luxurious way. The one piece extruded special grade of aluminum frame which is offered in 2 basic colors, silver and gray, and others to customization is intended to impress your guests or visitors, and exhibit your high taste. For more information, please go to
www.taiwanexcellence.org/tw/award/product/38645
Brief on improved Easy Down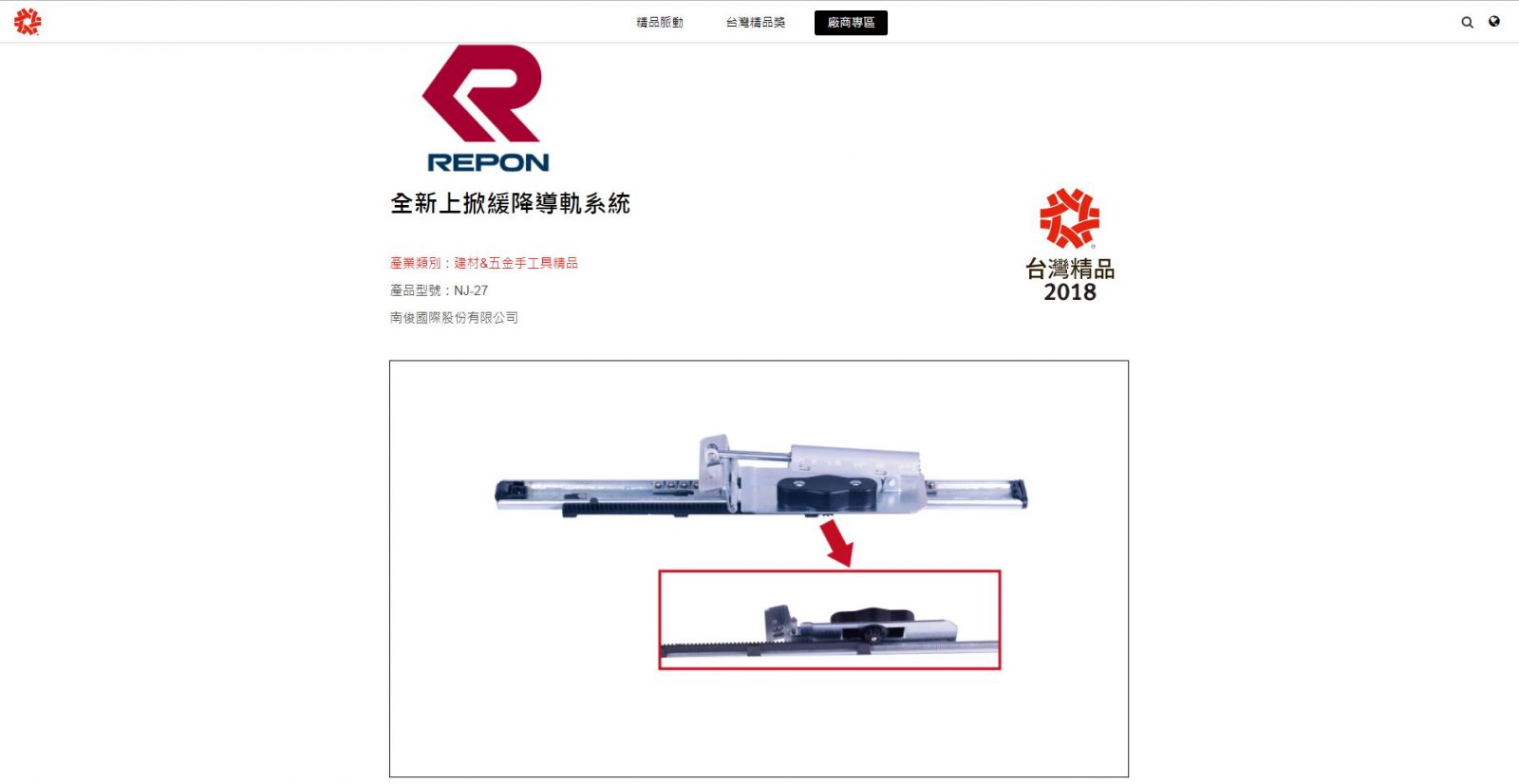 Perfection at any angle.
The improved Easy Down utilizes rack and pinion to refine the motion of flipper door. You may drop the door at any angle, and it will always close with a perfect and silent motion. For more information, please go to https://www.taiwanexcellence.org/tw/award/product